Supplyside West in 2019 is mainly includes raw materials for medicines and health products,functional food ingredients,pharmaceutical raw materials,cosmetics raw materials, which is hosted by Virgo publishing Inc. and was held on Oct.17th-18th in Las Vegas of USA. Our company carried out the exhibition together with the Shaanxi Plant Extraction Industry Association (Booth No.: 1829-4).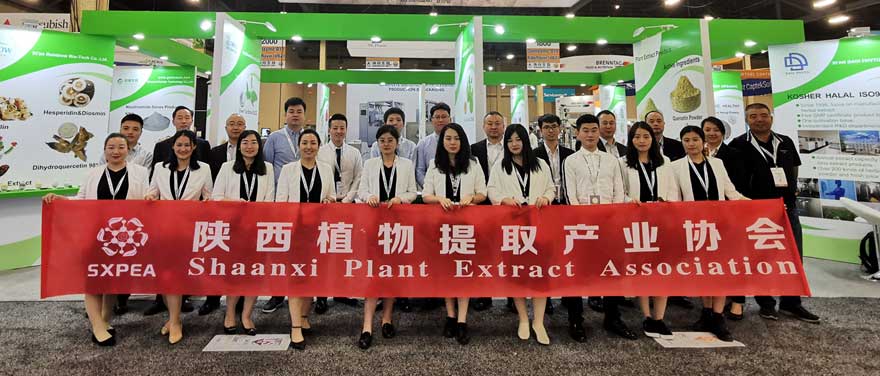 According to the survey, 87% of consumers said that the ingredients in the end products will affect their purchasing judgment. In order to meet the growing customer demand and market share, more and more manufacturers are looking for innovative and healthy ingredients, and Supplyside has built a perfect platform for them.
What we exhibited at this exhibition include: saw palmetto extract, natural ferulic acid, stevia extract, epimedium extract, ginseng extract, lycopene, marigold extract, vanillin, Pea protein tissue, Beta-carotene and other products.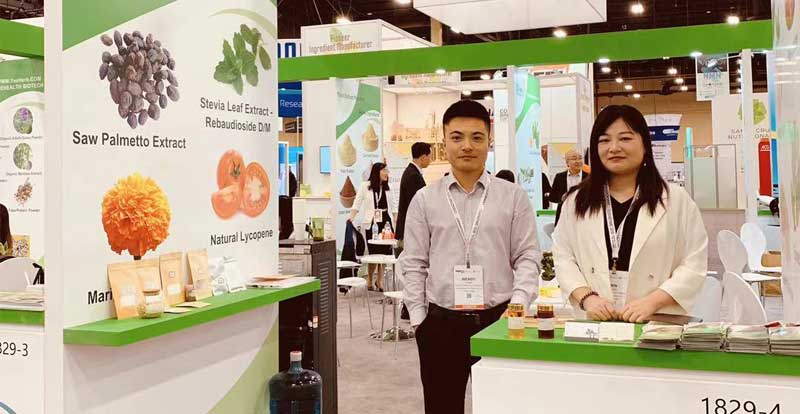 During the exhibition, our company's exhibitors warmly received new and old customers from all over the world, and communicated with the old customers on the problems encountered in the current cooperation and the later cooperation, and introduced the company's products and advantages to the new customers.It canlay the foundation for future cooperation. The company has been participating the exhibition for over 6 years, constantly displaying the goodcorporate image, actively let customers know much about us face to face and trust us, then carrying out in-depth cooperation.
E-mail: admin@greenspringbio.com
TEL: +86-29-88313578