The 2020 CPHI China Exhibition will be held at Shanghai New International Expo Center (SNIEC) from December 16th to 18th, 2020. Xi'an Green Spring Technology Co., Ltd. Booth No. E4B07.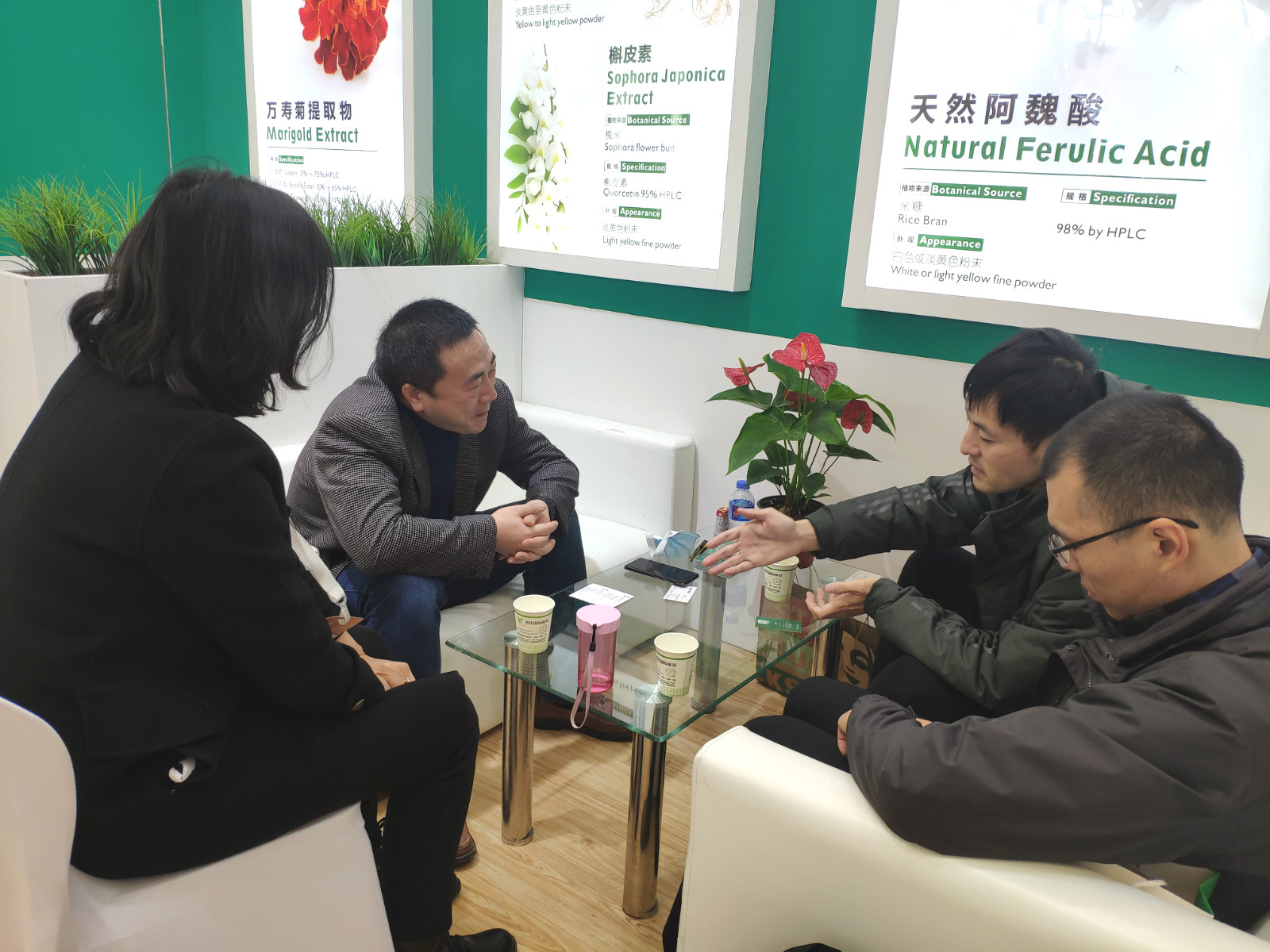 The plant extract industry has developed vigorously in recent years, not only in the field of food supplements, but also in the health food industry, playing an increasingly important role, and has an increasing impact on people's daily lives. During the exhibition, Xi'an Lvquan demonstrated its outstanding product advantages and high-quality services. A large number of visitors came to our booth and talked about the products they were interested in us. Our current representative introduced the product introduction and its advantages to exhibitors in detail. At the same time, the products and services we provide have been recognized by our customers, especially some of them have shown a strong desire to buy our products.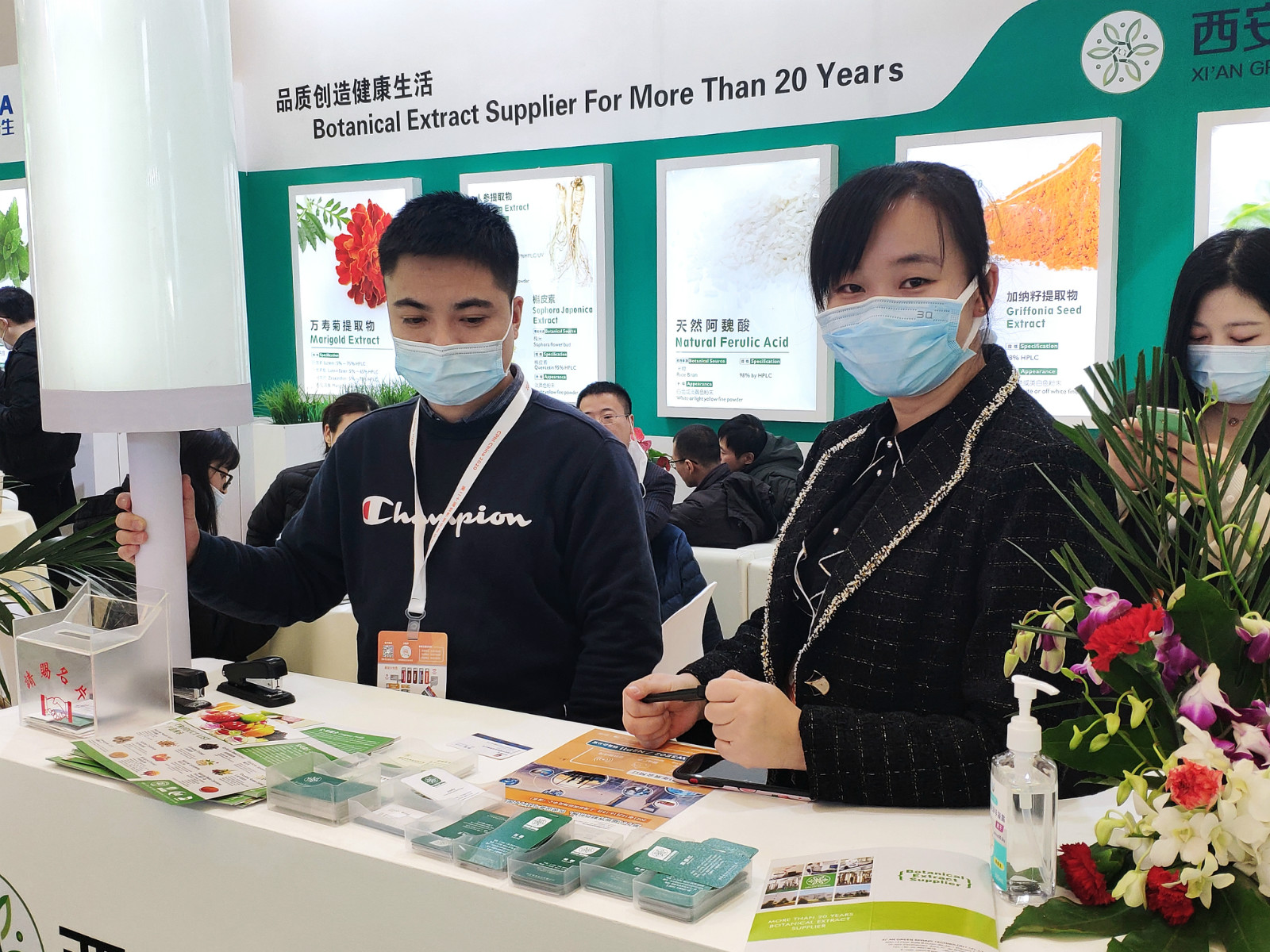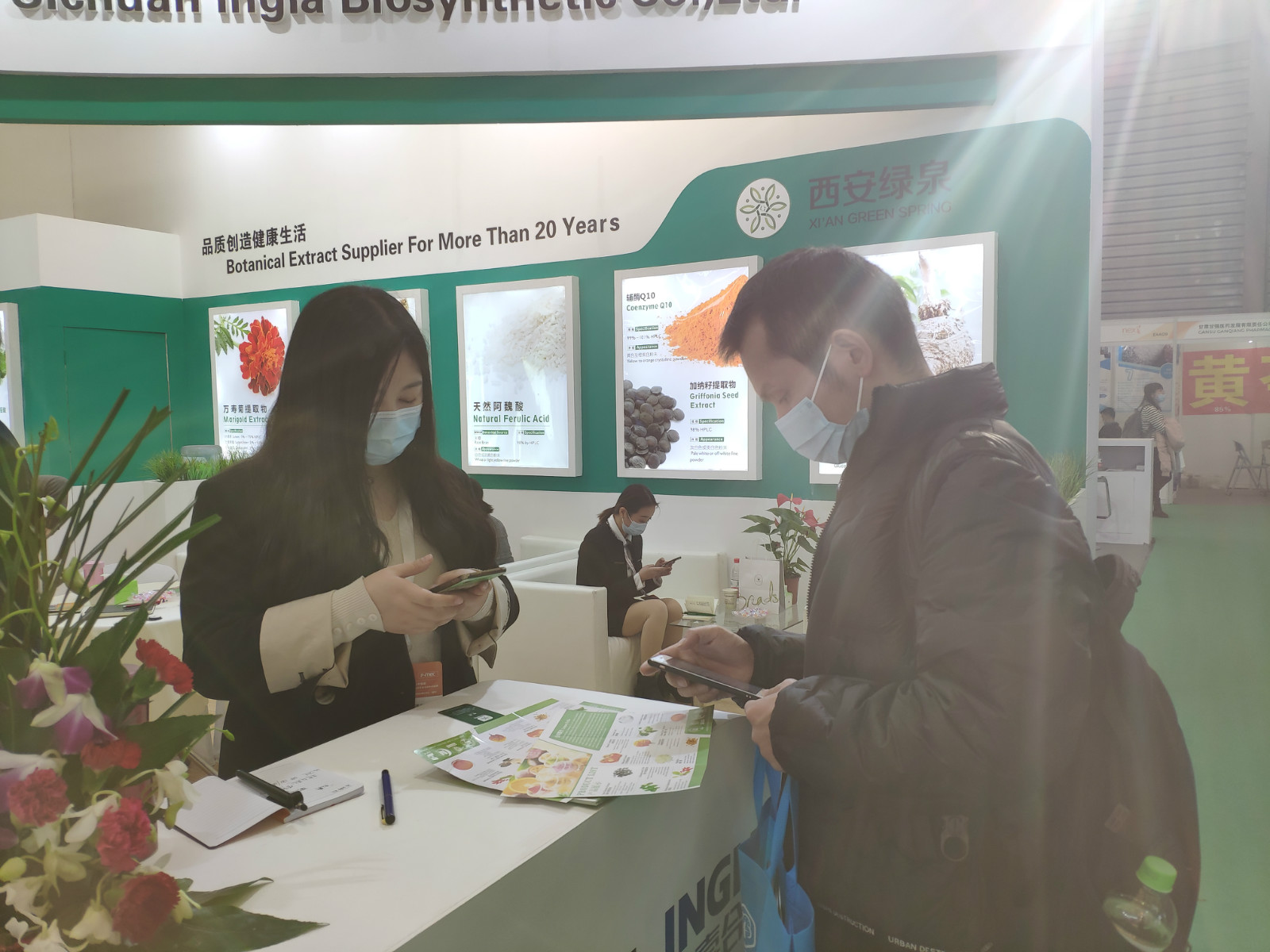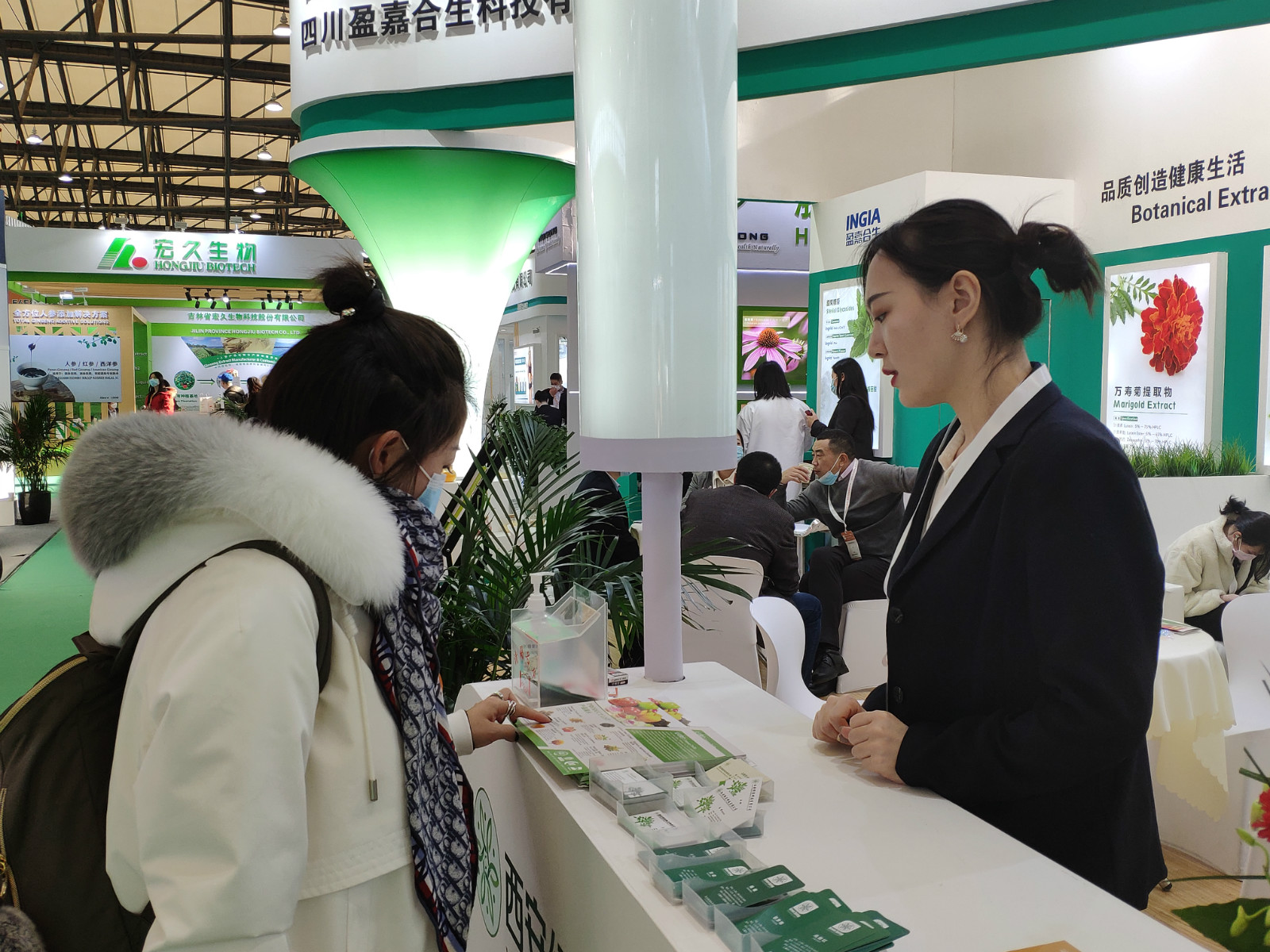 The products exhibited by our company at this exhibition are: saw palmetto extract, natural ferulic acid, stevia extract, epimedium extract, ginseng extract, lycopene, marigold extract, vanillin, Pea protein tissue, Beta-carotene, coenzyme Q10, NMN and other products.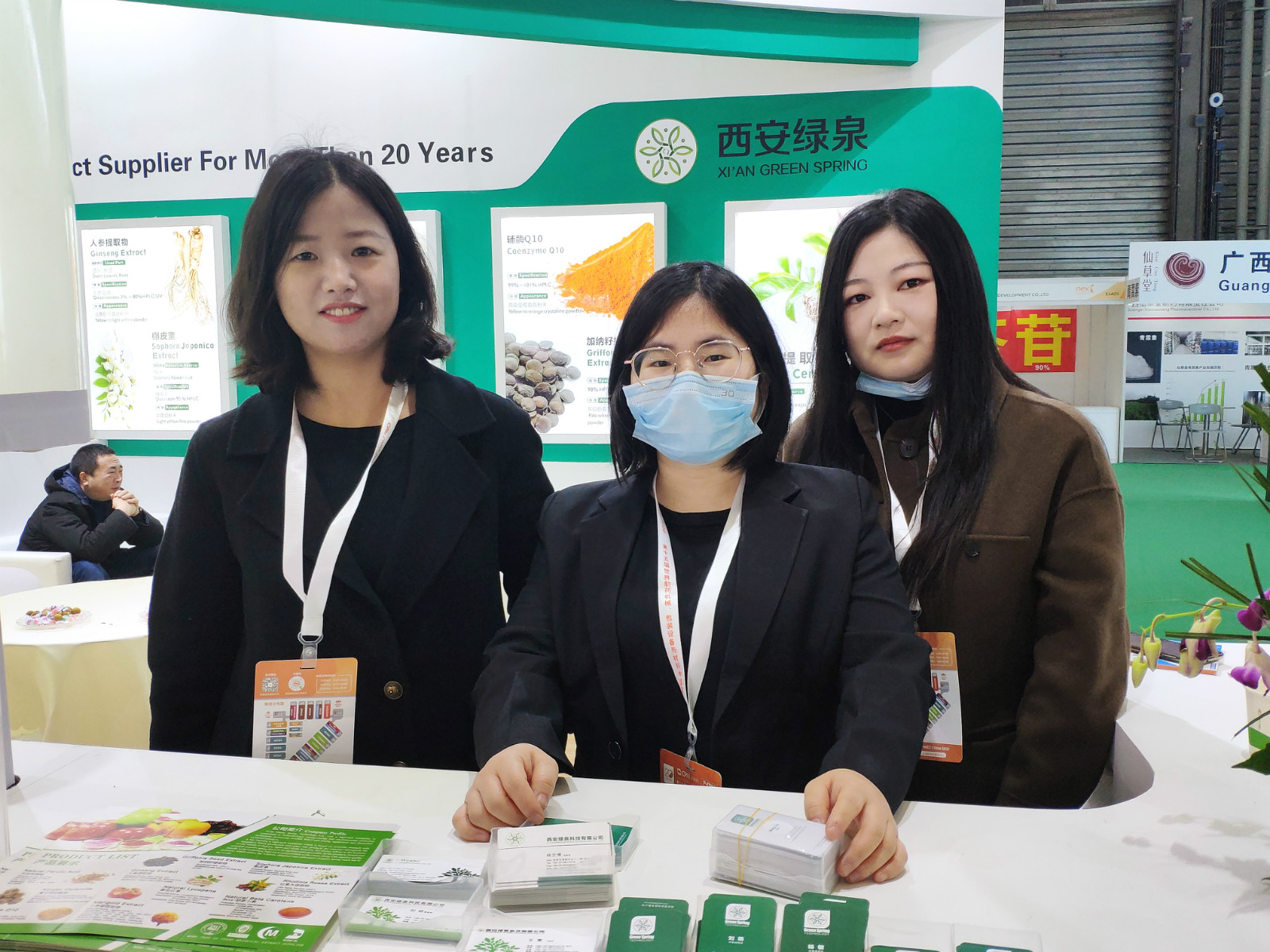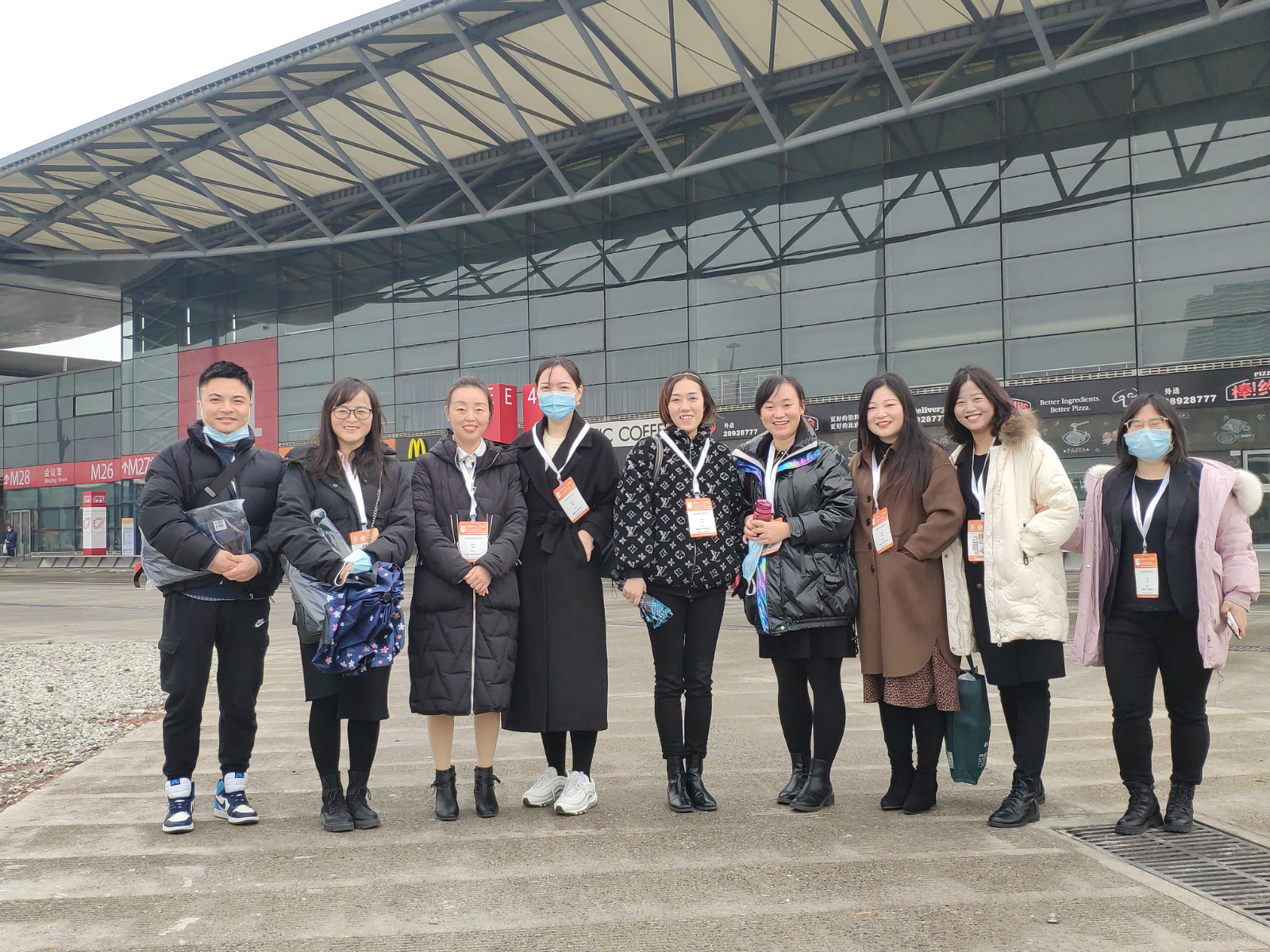 During the exhibition, our company's exhibition staff warmly received new and old customers from all over the world, communicated with old customers in detail about the problems encountered in the current cooperation and the subsequent cooperation, and introduced the company's products and the company's advantages to new customers , Lay a good foundation for future cooperation. The company has been participating in the exhibition for 6 consecutive years, constantly displaying its corporate image to the outside world, approaching customers to let them know and trust us, and then develop in-depth cooperation.